Cosmetic dentistry is a term used for any work which improves the look of a person's teeth, but which may not be strictly necessary.
For instance, white fillings are often considered to be cosmetic, especially if they are for back teeth, as they look perfectly natural and are undetectable, and many people consider them preferable to more traditional amalgam fillings.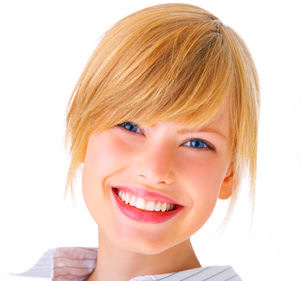 If you are looking for Cosmetic dentistry on the Gold Coast we can assist with:
Teeth Whitening
Porcelain Bridges
Porcelain Veneers
Porcelain Crowns
Teeth Whitening
Teeth whitening, can dramatically improve a person's looks, and can make them appear more youthful.
Porcelain Bridges
Porcelain bridges are also considered a cosmetic procedure, as they bridge the gap left by a missing tooth, creating a more aesthetically pleasing appearance. While this is certainly true, they also make eating easier, so better nutrition can be achieved. They can help correct bite issues, and filling a gap helps keep other teeth in place, as a bridge prevents adjacent teeth from moving into the gap.
Porcelain Veneers
Porcelain veneers are often used to straighten and whiten teeth, and are very much a cosmetic procedure. Thin pieces of porcelain are fitted exactly over your existing teeth, and are an excellent way to bring about quite a dramatic change to your smile, whilst requiring the minimum amount of tooth structure to be removed.
Certain types of veneers are exceptionally thin, and may not require any preparation to the teeth.
Veneers can also be used to correct small imperfections and chips to teeth, as can dental bonding which uses tooth coloured dental composite material. Although this type of restoration can be considered cosmetic, it also helps preserve the remaining natural tooth structure.
For excellent advice on cosmetic dentistry on the Gold Coast or to make an appointment with a dentist call us at Ben Swindley Dental.